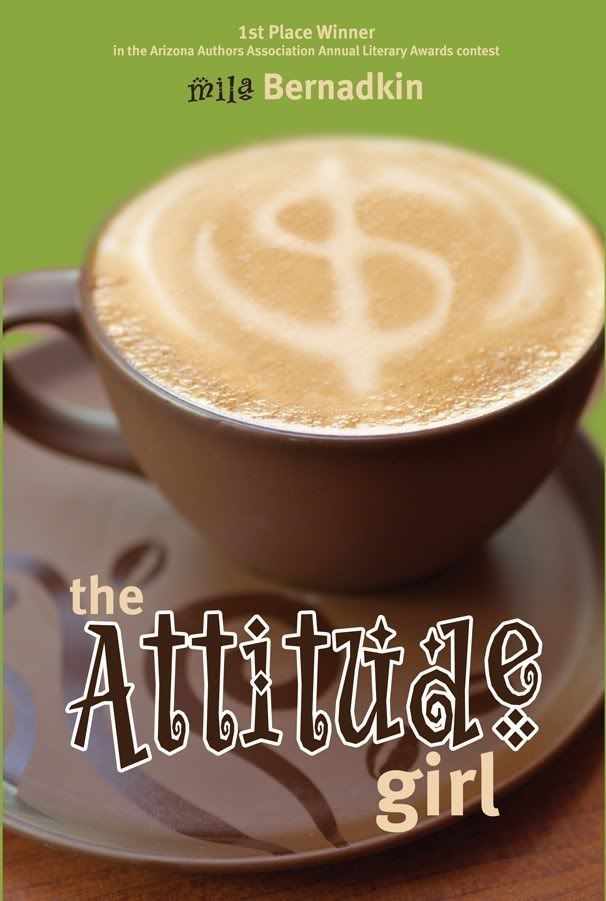 The Attitude Girl,
by Mila Bernadkin
Price: $16.95
Put out by: Five Star Publications
Jam packed with emotional conflict, trials and tribulations, romance, and humor,
The Attitude Girl
follows outspoken, materialistic 17-year-old Vicky on her rocky road to becoming an adult as she struggles with bullying, financial setbacks, idealism, loss and forgiveness along the way. Her attitude is her rock! Vicky is such a true character -I know so many teenage girls who actually pride themselves on a bad attitude as she does. To better understand them is why I wanted to read this book. The author does such an excellent job capturing the conflicts, situations, and so many issues teens are facing today. Since it is written from the main character's perspective you can really see the inner-workings and drive of this teenage girl.
One thing is for sure, the characters in this book are realistic but conservative, Christian they are not! There is a lot of language and wrong sexual choices in this book but, such is the life of the modern teenager. If you will notice, Ally will not be joining me in this review. Definitely not for those under 16+. I had hoped that the main character would find growth and satisfaction through a relationship with Jesus Christ, but she finally finds growth and satisfaction through a sudden inheritance that brings her money.
The Attitude Girl
certainly gives you a glimpse of the life of many young girls lost without Christ. I only wish I had been in the book - or another character would've been sent to share with her that success, boys, friends, family stability, or popularity are never going to make her truly happy and satisfied. Only Jesus Christ can provide those desires of her heart. Anyone who knows me, knows that teenage girls and their purity are my heart. This book offers a classic example of the futile life that so many teens are seeking. I'm so glad that I read this book as it strengthens my resolve to reach those girls like Vicky, who so desperately need a Savior who will truly satisfy them.
Links:
http://fivestarpublications.com/attitudegirl/index.html